Home Equity Loan
Our Home Equity Loan can be used for almost anything. Fund the purchase of a new car, a recreational vehicle, or fund home improvements, college educations, and more.
Home Equity Loan features:
Funds are disbursed when loan is originated.
Loan is repaid through principal and interest payments over the chosen term.
Interest rates are fixed.
This is good choice if you have a home renovation and know an estimate of how much it will cost or need to purchase a vehicle or other expense you know the amount of.
Home Equity Line of Credit (HELOC)
Our Home Equity Line of Credit can be used if you prefer the flexibility to borrow only what you need at a given time. A HELOC gives you the maximum amount available on the equity in your home and stays open, so you can pay down your balance or borrow more as needed.
HELOC features:
Revolving line of credit that you can tap multiple times.
Interest paid only on loan amount used
Interest rate are variable
Funds that have been repaid can be borrowed again up to the full loan amount.
This is a good option for a series of smaller home improvement projects or home repairs where you are not sure exactly how much money you will need.
Contact Natalie today for more information.
Image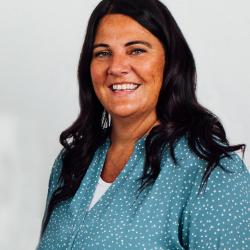 Natalie Eckes  
AVP/Mortgage Loan Officer
natalie@securityfirstbank.com
Direct: 701-355-5967   
Fax: 701-255-3314  
NMLS#766563
Security First Bank of North Dakota NMLS#506253